Civil Aviation Authority of Nepal (CAAN) has released 'Wildlife Hazard Report 2017' on 3rd August 2017. Honorable Minister for Culture, Tourism and Civil Aviation Jitendra Narayan Dev released the report in the presence of CAAN officials. The Wildlife Hazard Report consists of wildlife data for the period of last 5 years (2011 to 2015).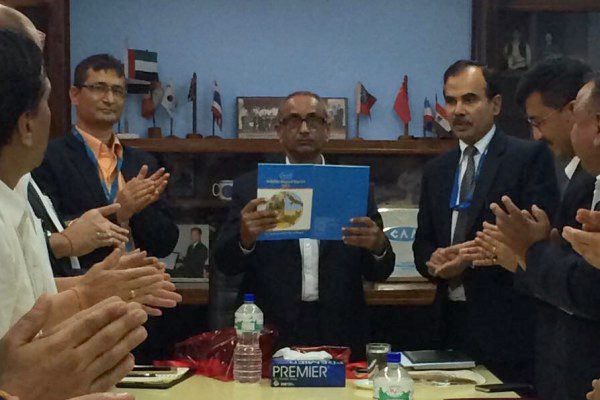 This report has analyzed the wildlife data of Tribhuvan International Airport and includes the wildlife information of Nepalgunj, Gautam Buddha, Pokhara and Biratnagar airports. The Report has highlighted the various measures adopted by CAAN to control birds and other wildlife activities in and around aerodromes. The Report has also documented the bird species and list of vascular Plants recorded around TIA and the major problematic wildlife in its appendices.
About Resolution of Significant Safety Concern (SSC)-Nepal:-
Recently, International Civil Aviation Organization (ICAO) has completed its Coordinated Validation Mission (ICVM) of Nepal after making its debriefing at CAAN Head Office, Babar Mahal in 11 July 2017. ICAO had sent ICVM on the request of Nepal to evaluate the progress made by Nepal to address the safety deficiencies, including Significant Safety Concern (SSC) in aircraft certification process, identified during similar such validation Mission in 7-13 July 2013. In 20 December 2016 CAAN had formally sent a letter to ICAO stating that it is now ready for ICAO Validation Mission in all eight audit areas i.e. Legislation (LEG), Organization (OPS), Personnel Licensing (PEL), Operations (OPS), Airworthiness (AIR), Accident Investigation (AIG), Air Navigation Services (ANS) and Aerodrome (AGA). However, ICAO decided to send ICVM in four areas Legislation, Organization, Operations and Airworthiness giving priority to the SSC.